Albania is located in South East Europe and stretches along the Adriatic and Ionian coasts, with a surface of 28,748 m2, and a population of 3,300,000 inhabitants, it possesses a marvelous range of wonderful nature along with the rich archaeological history of numerous cultures containing impressive riches. Warm climate in Albania, characterized by warm summers and generally mild winter with rains, presents a fascinating flora and fauna, a sensational architectural panorama, perplexing Alps, beautiful rivers and lakes, a spectacular seafront of 140km in two areas of the Adratic and Ionian Sea Separation. Adriatic with clear water and long sandy beaches in Velipoje. Gjin, Golem, Divjake, Vlore. While the Ionian 150km long coastline can be described simply as a miracle: the beaches are small and rocky, the water is deep in the shore. Citrus and olive trees dominate all the relief, giving it a classic Mediterranean charm.
The mountainous areas spread everywhere, with reliefs of beautiful hills and mountains such as Korabi, Valbona, Thethi, Dardha, Voskopoja, Tomorri, Cika and National Parks like Llogaraja, Dajti, Bozdoveci are incredible with fantastic forests, rivers breathtaking, characteristic caves and waterfalls for exploring, the natural track for skiing and rock climbing. The small and large lakes of Ohrid, Shkodra, Shirok and Zogaj, Prespa with rocky and sandy beaches, as well as the 12 exotic lakes of Lures offer a fascinating landscape and beautiful landscapes, not just for sunbathing. Such a rich treasure that Albania owns makes it a land of fascinating charm of many interesting alternatives that every visitor would like to enjoy. A place where ancient and modern life is intertwined, combining the charm of the past and the strength of the future.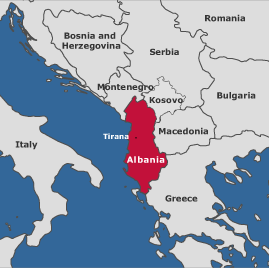 ---
Alpine tourism
The rugged mountain range offers diverse alternatives of unrepeatable experiences, electrifying challenges to experience a real adventure and dynamic holidays.
Our packages focus on the inclusion of particular interest:
Mountain climbing
Extreme Mountain Cycling
Visits to the mountain caves
Climbing in mountain cliffs
Visits to the National Parks
Expeditions for Flora and Fauna
---
Cultural and historical tourism
The traces of important historical events one is bound to enjoy, the country enjoys wonderful cultural wealth. Our packages offer visits and explanations in::
Folklore
Museums in different areas
Traditional Albanian music and dance
Sites and historical places
---
Tourism in archaeological treasures
Treasures of archaeological sites are more than wonderful. Located in very special areas of Albanian beauty, they hold an incredible incredible wealth of history, art, culture, social and political development of the times..
Visit to archaeological sites
Visit to castles and fortresses
Visits to monasteries, churches and holy places
Visit to mosques and Muslim cult objects
---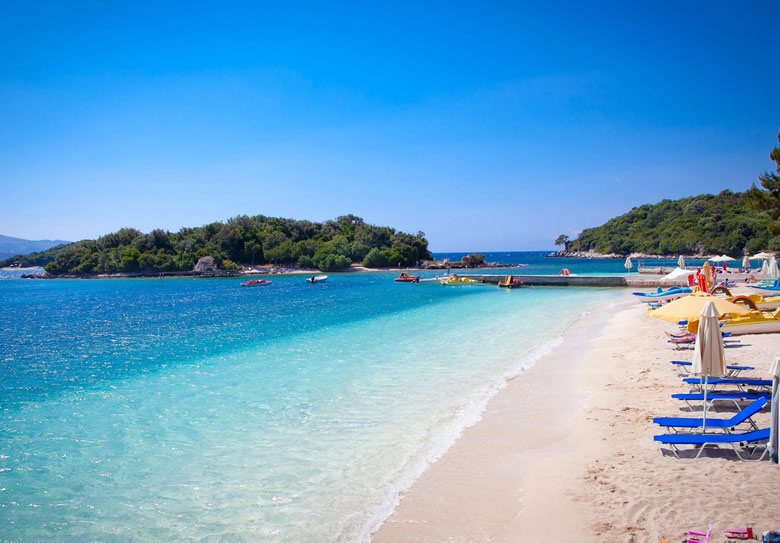 Tourism in the miracles of the sea
All kinds of nature, in one place. In the South of Albania you can find yourself coexisting with mountain, sea, lake, hill and field altogether. Just when you think you are on the most steep mountain peak, and as if you are surrounded by the latter, the infinite miracle of the sea is displayed with magic. Boat and boat trips
Boat and boat trips
Dipping
Seaweed: miracles of flora and fauna underwater
Underwater marine archeology
Visit to the karstic caves
Visit to the lagoons and water birds
Fishing
---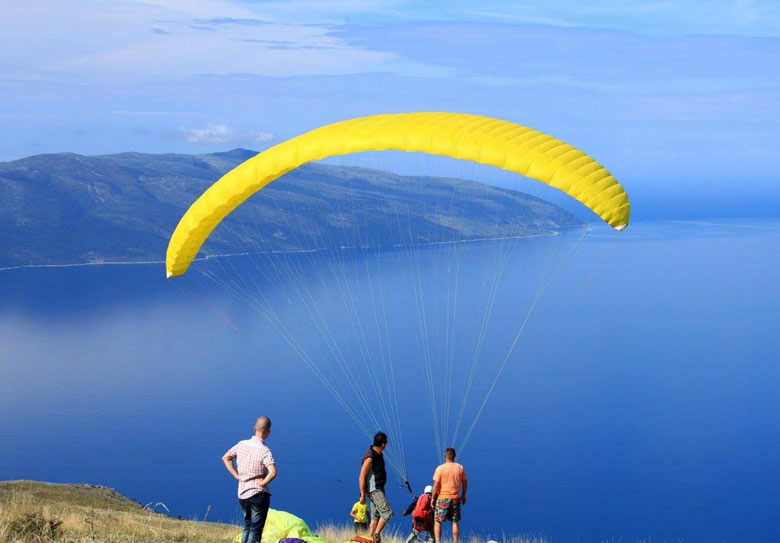 Tourism in Fantasy Sports
The sports tourism industry consists of many different forms of individual tourism and in groups of activities such as mountain climbing, hiking, extreme cycling, scuba diving, tennis, birding, skydiving, hunting and fishing
Skydiving
Flight with balloons
Trips with special cars
Extreme bicycle trips
Equitation
Scuba diving
Fishing
---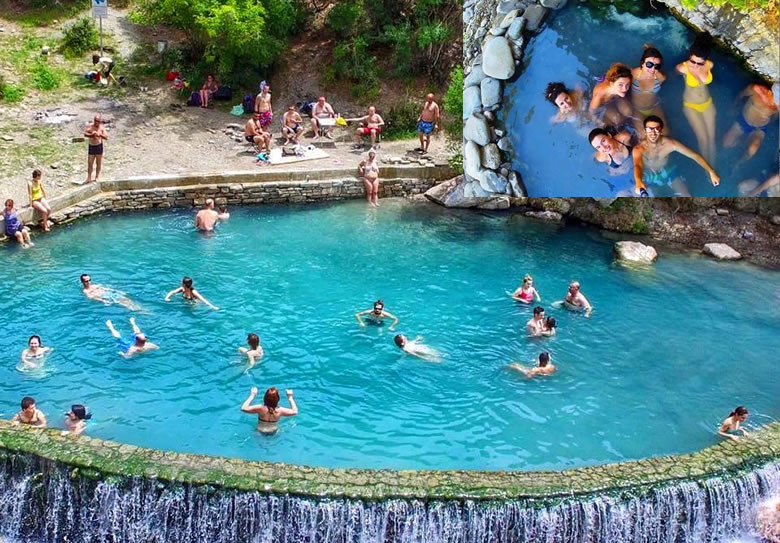 Tourism of beauty and health
In Albania there are many places with thermal waters or otherwise called "Llixha", as in Debar, Elbasan, Fushë Krujë, Përmet, etc. Beyond these, Albania has many areas with a very healthy climate.
Health and beauty tourism can be defined differently as providing health and beauty services to promote healthcare offers or diagnosis in Albanian centers.
Curative Thermal springs
Hotel in Climatic Areas
Thermal Physiotherapy
Health care
Beauty services – SPA